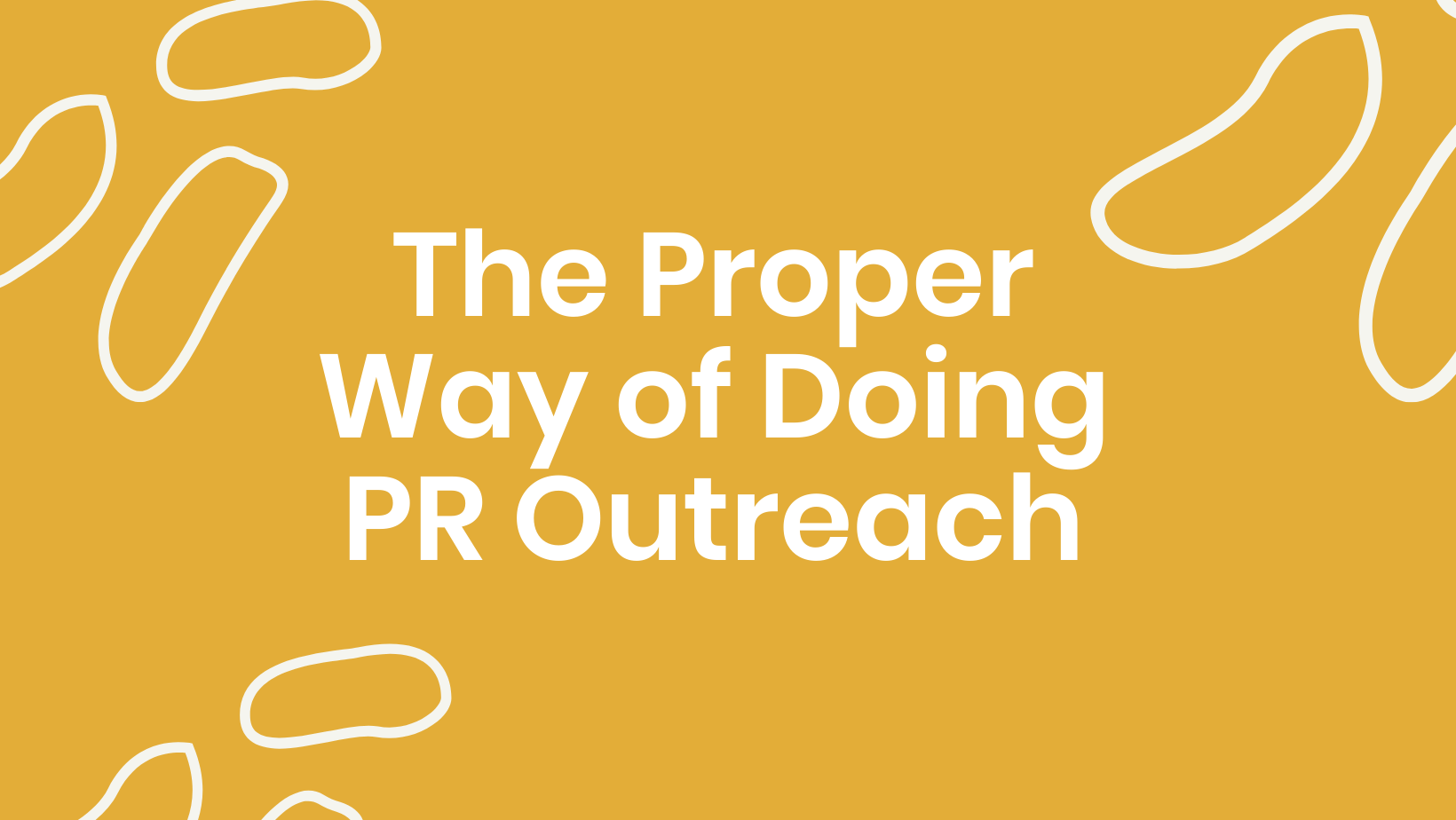 Good ideas are a dime a dozen, and when it comes to pitching your services or products to journalists, bloggers, or influencers, you need more than just a nifty concept to make your PR outreach work. After all, publishers often get a landslide of pitches in a day, so what you do to help your business or brand stand out from the crowd is what's going to get the press to talk about you as the next big thing.
Public relations are an integral part of your marketing arsenal, especially since they can create momentum at a faster pace since more people trust the word of others. Imagine how much traffic and attention a well-known influencer or top-tier outlet can bring to your growing venture! 
So if you're wondering how to make the perfect pitch and get the attention of the people in PR, check out these tips: 
Tip #1: Consider Different PR Channels 
Blasting your PR outreach campaign using your email should only be the first step. Relying on one platform alone can render your strategy weak, and since it's easier to view email pitches as spam (especially coming from an unknown source), it helps to use different channels and spread your efforts where it will count.
With that in mind, don't limit yourself to email only. You can send your pitches to other avenues and reach journalists, bloggers, vloggers, or influencers via social media and networking events! E-mails are definitely the go-to source to reach writers, but it won't hurt to expand your reach and think outside the inbox. 
Tip #2: Solidify Your PR Outreach Plan 
Before you end up mass pitching to several PR channels, it's crucial to remember that media outlets love exclusive content. So one way to catch their attention is to create a strategy that aims to inform and engage at first glance by integrating press releases, interviews with the CEO, valuable reports, visuals, or a compelling story that will hook readers. 
Tip #3: Choose the Right PR Outlets to Suit Your Brand 
With a plan in place, you can start sending out pitches to the top PR outlets you have on your contacts but try to avoid sending to every potential writer you can find. It's important to give your campaigns a personal touch, so it's better to establish a working relationship with people who are relevant to your niche. 
The right story will only deliver a positive impact when the right person tells it, so always be careful when choosing who will put your brand under the spotlight and carefully vet the outlet's credibility before sharing sensitive information. 
The Bottom Line: Explore Different Ways to Send your Perfect Pitch
Writing has always been a powerful way to share information, especially when it comes from a credible source. And we're more likely to use a product or work with someone if someone we trust recommends that product or service. So improving your PR outreach strategy should be an important part of your marketing plan if you want to build your brand awareness.

Does Your Small Business Need a Social Boost with the Help of a Public Relations Agency?
At Elly and Nora Creative, we're the top boutique marketing agency in Phoenix and we want to help bridge the gap between your branding and digital marketing efforts. We can identify what your small business lacks and direct you to tailor-made strategies to meet your needs. 
Title:
The Proper Way of Doing PR Outreach
Last Updated:
July 6, 2021