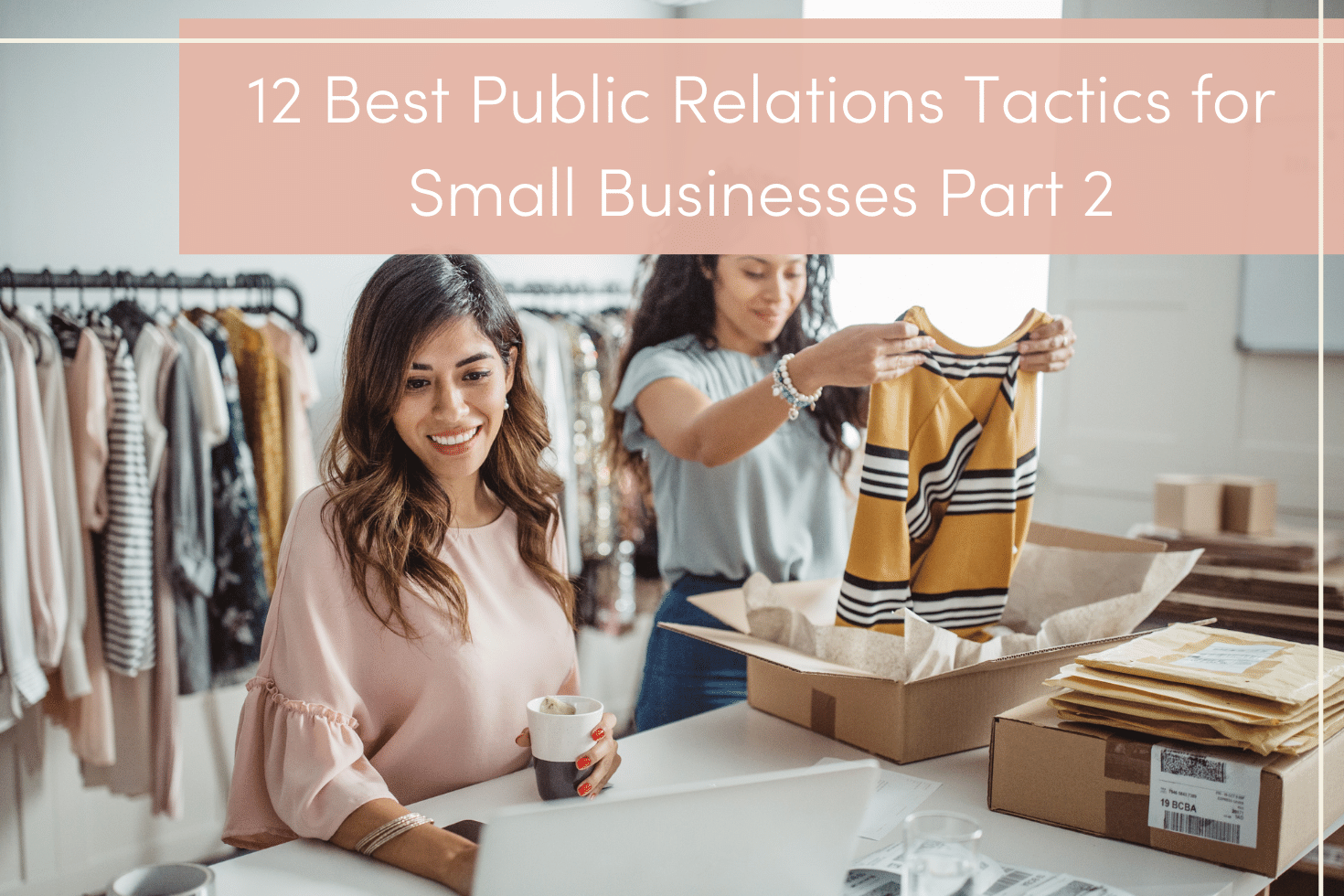 Public relations is often discussed concerning businesses, big or small. As a small business owner, you might think that this should not concern you, but that could not be further from the truth.
We've discussed the first six PR tactics best suited for small businesses in the previous article. In this article, we'll be discussing six more. All in all, these tactics or strategies should help you shape customer perception and the reputation of your business.
7. Earning Media Recognition
Every business wants to be recognized in the media. This is an effective way to publicize your brand and introduce your business to new customers.
However, nowadays it's not that easy, as you'll have to compete with other businesses. But, you can still get the media attention. For example, if you are a member of any community organization, you can get media attention by helping them fulfill their fundraising goals by donating products and services.
8. Creating Content, Not Ads
Whether you are a small business or a big corporation, your marketing/advertising budget will influence how you do your business. But, as a small business owner, you'll want to be more careful about how you spend your money, which is why you'll need to learn how to create content, not ads.
9. Participating in Community Events
This is another effective way to spread awareness. There is a saying: It takes a village to raise a child, which could not be more applicable to your business. If you want to succeed, you have to be a part of your community as a small business. For example, you can participate in a local business expo, get free publicity, and network with people in your community.
10. Blogging
As you might already know, blogging is one of the best ways to promote your business. Additionally, it should help connect with your target audience and give them information about what your business stands for. For example, blog about content marketing if you are a freelance writer. If you are a carpenter, blog about woodworking. Suppose you are a photographer, blog about photography. Make sure to add your contact details in your blog's About section.
11. Client Testimonials
As a small business owner, you'll want to continue working hard to ensure that your clients are satisfied. And this is one way to ensure that your clients will be more than satisfied – ask for their testimonials. Testimonials will help increase your reputation and credibility, but they will also help attract new clients. Additionally, having testimonials will help to improve your search engine optimization (SEO) efforts.
12. A Comedic Edge
Because your business is small, you might be competing with bigger businesses with more money to spend, so you'll need to find a way to stand out. One of the ways you can do this is by using a comedic edge, which will make your business more relatable to a bigger audience. For example, if your business is a gardening company, you can make lighthearted videos about gardening and post them on YouTube, Facebook, and Twitter.
Conclusion
Whether you are a small business or a big corporation, public relations are important and should not be overlooked. If you want to succeed, you have to spend time, money, and effort to achieve your goals. Use these 12 PR tactics to do that.
Elly and Nora Creative is a boutique branding, content, and publicity agency in Phoenix, AZ. We help purpose-driven companies, entrepreneurs, and experts grow their income and impact. We work with our clients to create branding and content crafted from a place of authenticity, truth, and service, leveraging the power of strategy and storytelling to build brand awareness, develop loyalty, and inspire people to act. If you're looking for a public relations agency for small businesses, we've got you covered! Get in touch with us today and let us know how we can help!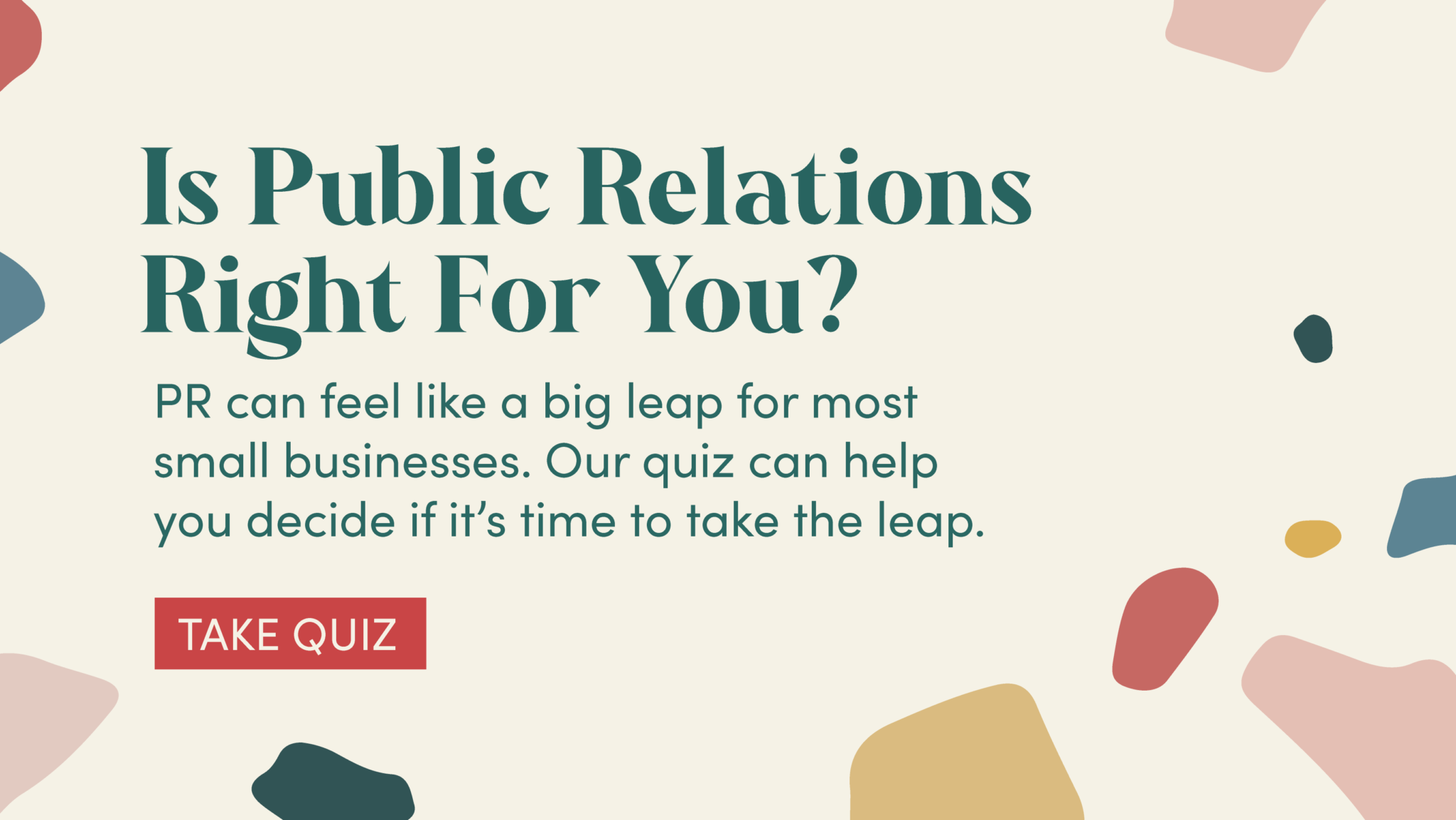 Title:
12 Best Public Relations Tactics for Small Businesses Part 2
Last Updated:
April 25, 2022