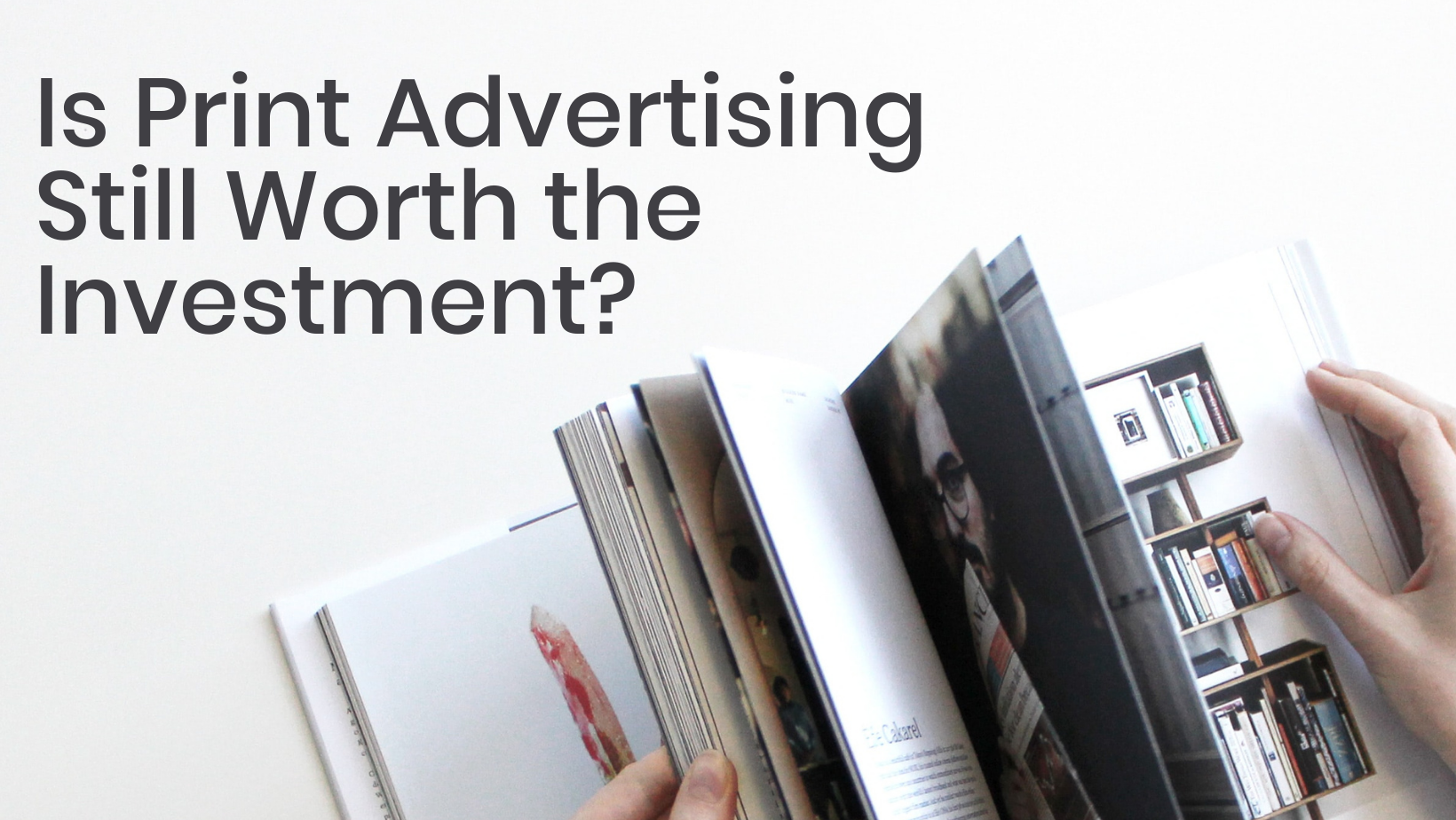 Due to the constant evolution of technology— and the loss of in-person interactions brought about by the pandemic, the world has almost entirely gone digital. Both individuals and businesses have become more dependent on modern tools and technological innovations to reach their goals much easier than before.
With all of the developments and constant progress happening today, does print advertising still have a place in this fast-paced world?
The Downfall of Print?
Print advertising is a form of marketing where advertisements are printed in hard copy and publications. These advertisements appear in newspapers, magazines, direct mail, brochures, and other print media. 
Advertising revenues for American newspapers hit their historical peak in 2005, according to CNS News. The US newspapers were able to bring in a record $49.435 billion in combined total ad revenue during that year. 
However, sixteen years have passed since then—Journalism.org reported in 2018 that the total estimated advertising revenue for the newspaper industry in 2018 was $14.3 billion. Especially with the spread of COVID-19 last year, the newspaper industry has undoubtedly taken a huge hit!
Does this mean the end for print?
Print Over Pixels
To put it simply, no—print advertising is still very much alive and kicking! 
There are still multiple content creation agencies that offer print advertising services. Although digital advertising is indeed highly effective in converting potential leads into buying customers, it doesn't change the fact that print is still relevant. 
Digital advertising has many advantages that print can't deliver, but it still has its own strengths, which contribute to the continued success of this persevering industry. There are some things that digital just can't do—which is where print advertising comes in.
What Digital Can't Offer
Don't let the weaknesses of print advertising prevail over its strengths. The benefits of print advertising can have just as much impact on your company—maybe even more than digital advertising!
Do you feel unsure whether you should invest in print advertising? This list may just convince you to hire content creators to produce printed pieces for your business.
People Trust Print
Research shows that customers trust print media over television, radio, and digital content. There is much freedom on the Internet, which means that inaccurate information is highly prevalent. Print has more credibility than digital—you can't duplicate the feeling of legitimacy people feel when they have a printed piece in their hands.
Print Is Tangible
Unlike digital content, which you can only see through your computer or smartphone screens, print advertisements can be held, touched, and even smelled. Seeing is believing—but actual contact is more effective. These pieces can remain for weeks, even years in the same spot; they can't be scrolled away like digital advertisements. 
More Engagements with Print
Most people skim through websites in just a few seconds, but when your potential customer reads through your print ad, they spend more time taking it in, making people remember it for much longer. 
Print is easy to consume because of its easy-to-read format and doesn't bombard the target consumer, unlike with digital content—they only read as much as they're willing to. As such, the public has a more positive experience and good impression of your brand.
Conclusion
Digital may dominate every industry, but print advertising remains relevant and very much necessary to businesses of all kinds. If you want to break through to the right audience, print is the way to go! Work with a content creation agency that knows just how to use this medium in a way that will allow you to connect with your consumers and increase your sales effectively.
Are you looking for a company to handle your company's print advertising? Leave it to our experts at Elly and Nora Creative! We are one of the top boutique marketing agencies in Phoenix that helps businesses grow their income and impact. Get in touch with us today!
Title:
Is Print Advertising Still Worth the Investment?
Last Updated:
July 7, 2021