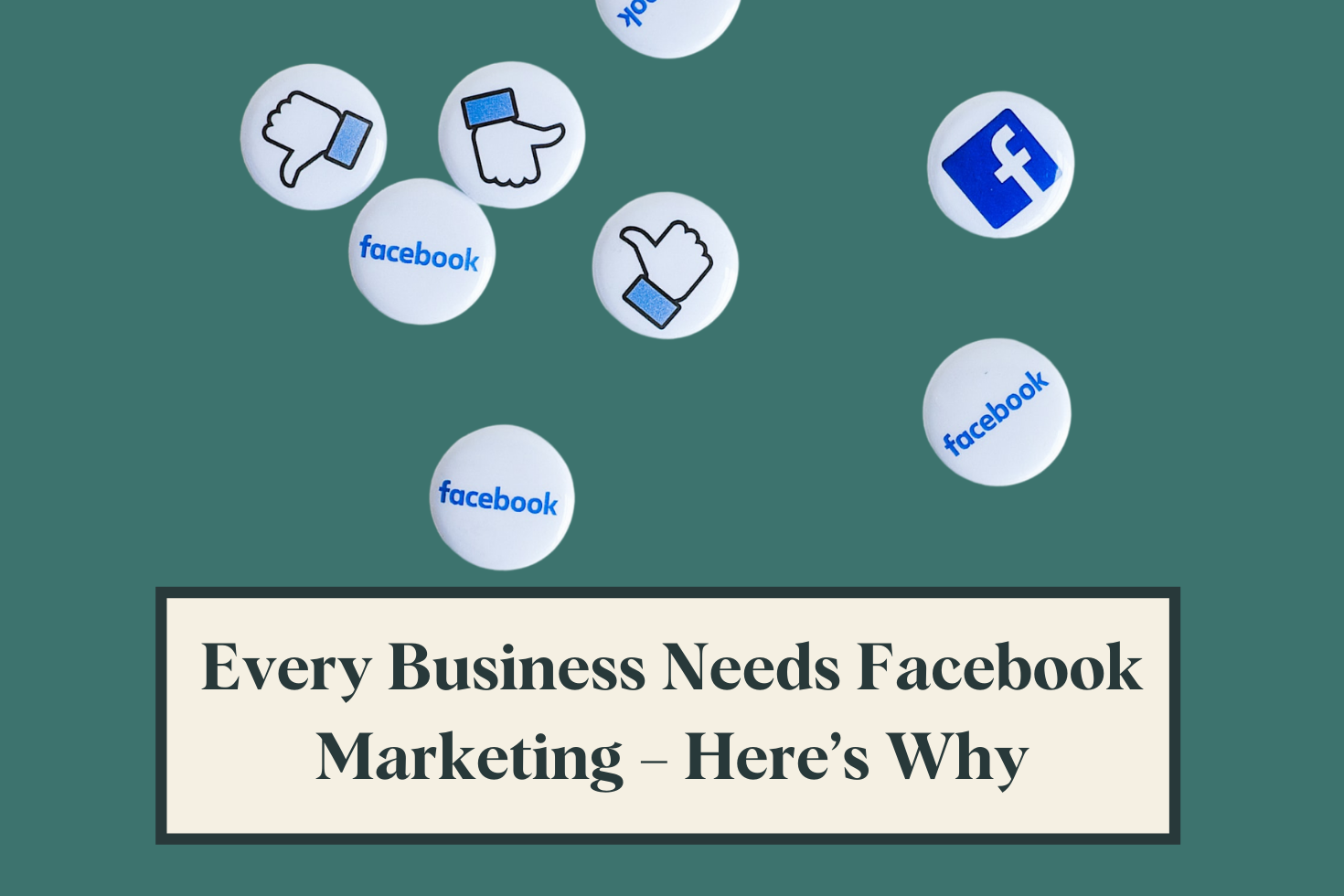 Facebook is among the most popular and widely used social networking sites and, therefore, one of the busiest business platforms online. 
Surprisingly, many businesses are still not using Facebook marketing. One of the reasons could be that they don't know how important it is for their brand and business. So, if you're still on the fence about using Facebook for marketing, we have you covered! Keep reading…
Facebook Is the Most Popular Social Networking Site
Facebook is the most visited social networking site in the U.S., and it is also the most popular one worldwide. It is also the largest social networking site for businesses online.
Why is this so important? Well, it is because investing your time and effort in the most popular network means you'll be able to reach the most number of people. Using Facebook for marketing is like having a large-scale marketing campaign without needing to create a specific marketing campaign for your brand or business.
You Can Reach Your Target Audience
The beauty of Facebook is that it allows you to reach your target audience because you can easily find them with Facebook's targeting feature, which allows you to target your specific audience depending on their location, demographics, interests, behaviors, etc.
With Facebook's segmented targeting, you can be very specific on who you want to reach out to. This is one of the key benefits of using Facebook for marketing.
It Offers an Affordable Way to Advertise Your Products or Services
With Facebook, businesses can reach even those customers whose contact information they don't have since these ads can appear on their profiles and news feeds. Facebook also allows you to create and target your ad to specific audiences at an affordable price.
This means that you can offer special discounts or promotions to your potential customers and attract them to your social network.
You can also post exclusive content and create engaging and interactive content to help you become more visible to the audience.
It Allows You to Track Your ROI
With Facebook, you can easily track the results of your marketing campaign by checking your ad's performance.
By checking how many people have viewed your ad, how many clicked on it, how many 'liked' your brand's page, and how many ended up purchasing your products or services, you can get a better understanding of how effective your marketing campaign is and what you can do to improve it.
This way, you can easily measure the return on investment of your marketing campaign, which is another great benefit of Facebook for marketing.
Conclusion
In conclusion, if you haven't yet used Facebook for marketing, you may be missing out on a lot of opportunities. The benefits discussed above are just a few your competitors may already be taking advantage of. If you haven't seen the results you're looking for from your digital marketing efforts, it's time to make the most of what Facebook offers. Look for a reliable agency that offers complete digital marketing services in Phoenix to get you started.
At your reliable digital marketing agency in Phoenix, Elly and Nora Creative can get your business on Facebook to enjoy the benefits of using this social media platform. You can contact us today to know more about our affordable Facebook marketing services.