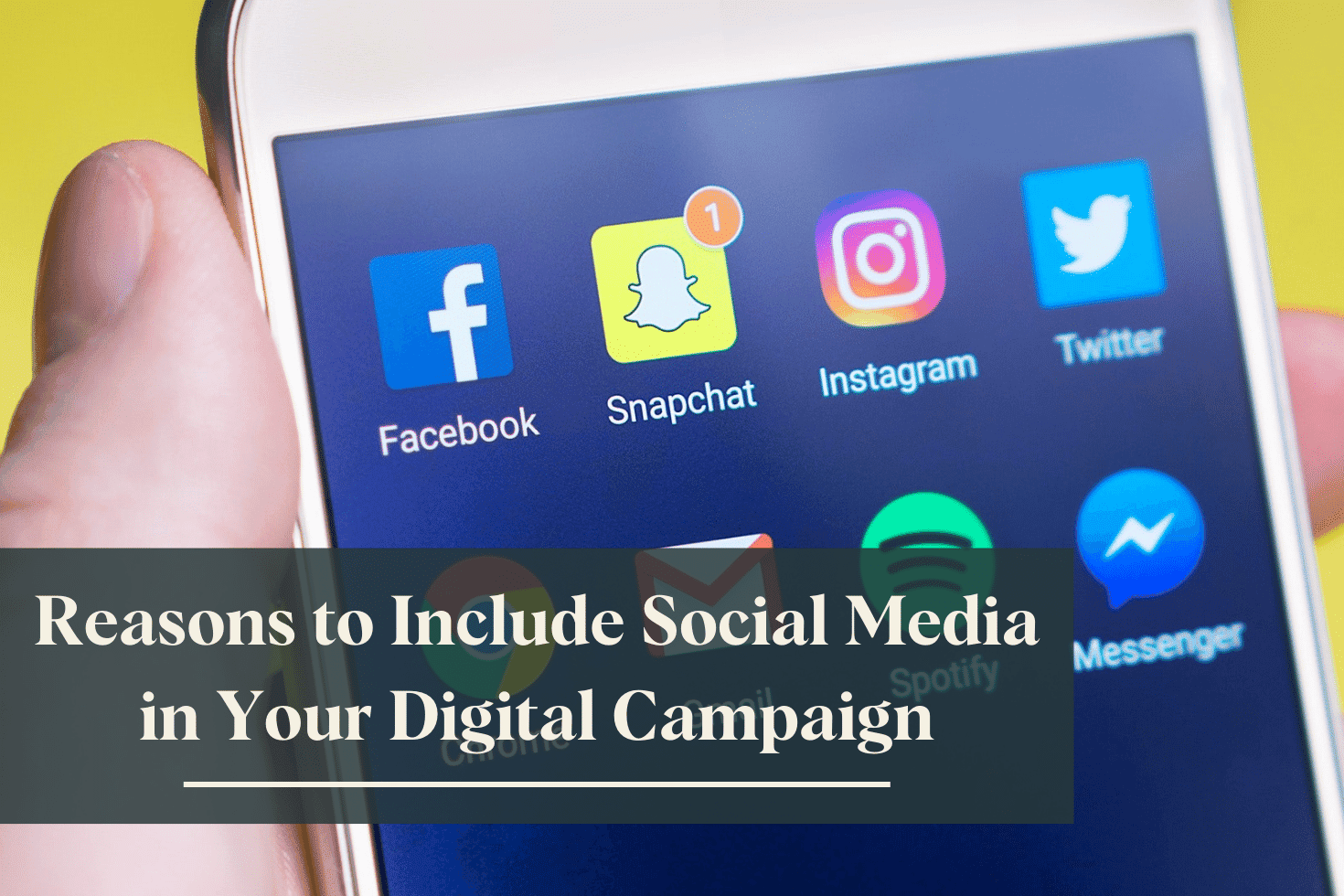 The basics of digital marketing include search engine optimization, paid marketing, content marketing, email marketing, and perhaps most familiar, social media marketing. To improve brand recognition through digital marketing, you should start with a website and create multiple social media accounts.
Social media has turned into an essential tool for building relationships with new and existing customers. However, to be successful in digital marketing, you must use social media. It helps you develop your brand while expanding your reach in a cost-efficient way.
Here's how social media marketing can be beneficial to your brand:
1. Build a Strong Reputation
Social media is great for building your reputation. It's a place where people can share their experiences with your brand. Also, you should encourage your team members to engage with your fans and followers on social media channels. They should remain active on social media to build your brand up further and take advantage of the opportunity to learn about your customers.
2. Develop a Good Relationship with the Audience
Engage in conversations on social media; it's an opportunity to share your expertise and knowledge with them. Provide value to your audience. If you make people feel that they're important to you, they will be more willing to engage and will want to be involved with your brand.
3. Inspire Brand Loyalty
When your customers feel that they are a part of a community, they will likely be inspired to show their loyalty to your brand. With the help of social media, you can build a community where people who share your brand as a common interest can connect with one another and share their experiences. You can even promote brand loyalty further by offering exclusive discounts and promotions.
4. Boost Sales
Social media has the power to attract new customers. However, it can also convert your existing customers into paying customers. When you implement social media marketing, you can track down your existing customers and use social media to encourage them to buy more of your products and services.
For example, if you're a gym, you can ask your existing customers to show you what they have done with the help of your service. You can also ask your customers to share their journey of working out and how your products have helped them. It's a great way to get reviews.
5. Expand Overall Reach
Social media marketing is a great platform to build an online community and generate leads. It's a great way to promote your brand at a very low cost. For example, you can leverage paid social media ads to target prospective customers who may be interested in your products and services.
What's more, social media marketing will help you access a wider audience and give you a better chance to enter a niche market. If you can build a strong social presence, you can increase your chances of getting found and generate more sales, even with a smaller budget.
Conclusion
Social media marketing is a powerful strategy for reaching new audiences and generate leads. It's a great way to connect with your customers, build brand trust, and create a loyal fan base. If you're looking to get started, we suggest you start by building a Facebook Business Page and using a third-party tool to manage posting content on your social media profile.
Improve your digital campaign and presence with the help of our social media marketing agency in Phoenix, AZ. Our dedicated team of experts will help you traverse the digital landscape and create a campaign that works best for your brand. Schedule a consultation today!