We Make Incredible
Our client Heidi had been in the medical field for many years and was finally ready to follow her passion and open up her own business. She had a vision for her client's experience and the services she wanted to specialize in. With an event opportunity coming quickly, she knew she needed to get her business looking polished and professional in time to engage with her potential clients.
We worked with Heidi on crafting some high-level messaging, positioning, and strategy that set the foundation for a beautiful visual brand. We developed a logo suite and supporting elements that would allow her to put her best foot forward.
With a beautiful brand and a simple landing page web design, Heidi has a brand that can grow as she does.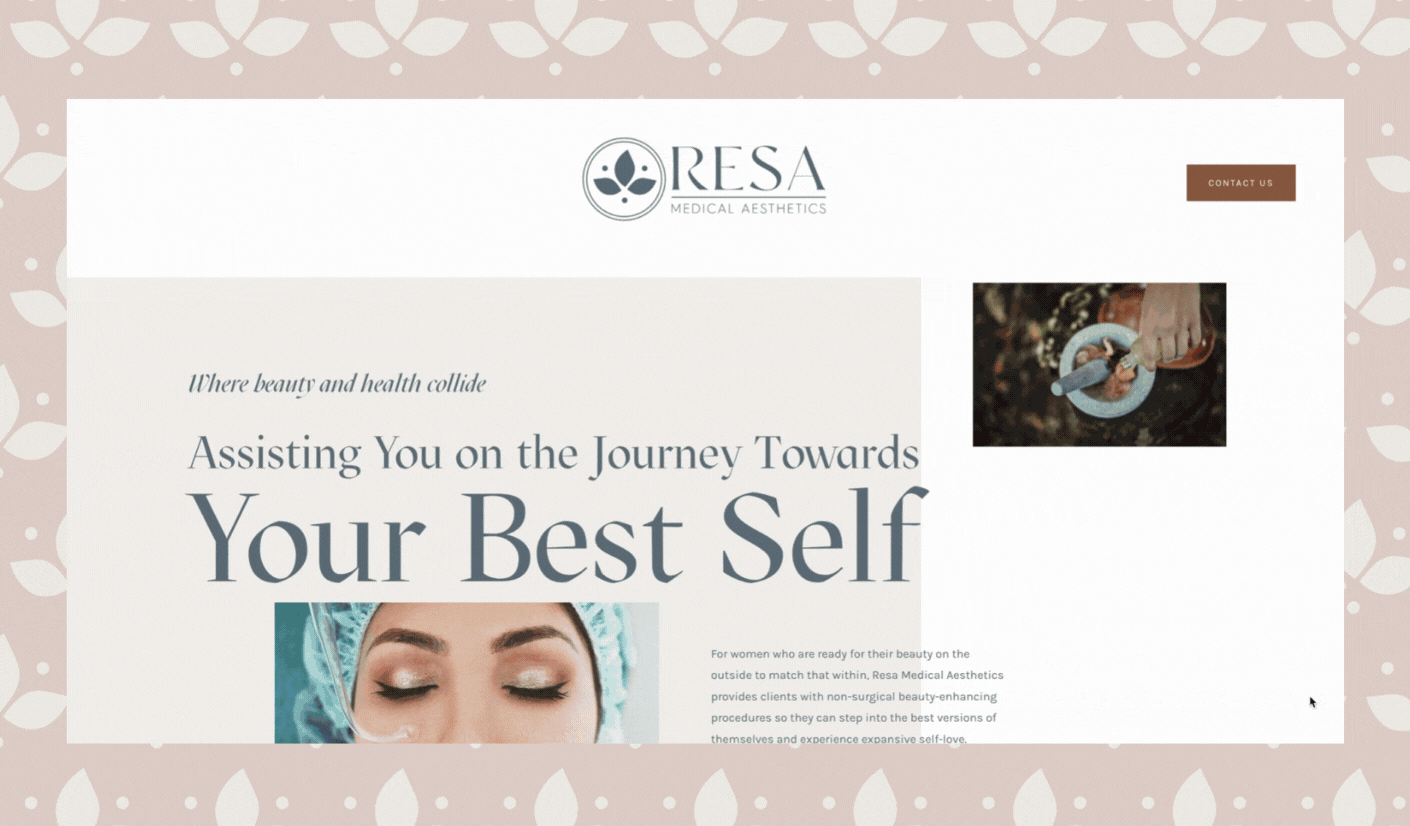 We crafted a landing page web design for Resa that would give Heidi what she needed now and allow her a great foundation to build on later. We worked with her to design, write, and coordinate the functionality of a beautiful site that allows clients to schedule and pay a deposit for services all through her website.