We Make Incredible
The Desert Heroes Team is uniquely qualified to help military families navigate the complexities of buying or selling a home. Their vision is for every military family to experience a smooth and enjoyable moving transition, find a home that they love, and connection to a thriving community.
When we met the team of exceptional professionals at Desert Heroes Team, they were struggling with a brand that was fragmented, they lacked messaging that captured what they do, and their content was all stock.
We worked with them to polish their visual identity, craft powerful positioning that easily told their potential customers why they were different, and craft a consistent message that allowed their growing team to find alignment.
We worked with the team to create supplementary designs and give them use of an old logo design that wasn't scalable to their current needs. We updated their website to have a much-improved user experience and set them apart and we executed a full brand photo and video shoot that would create connection between potential customers and their team.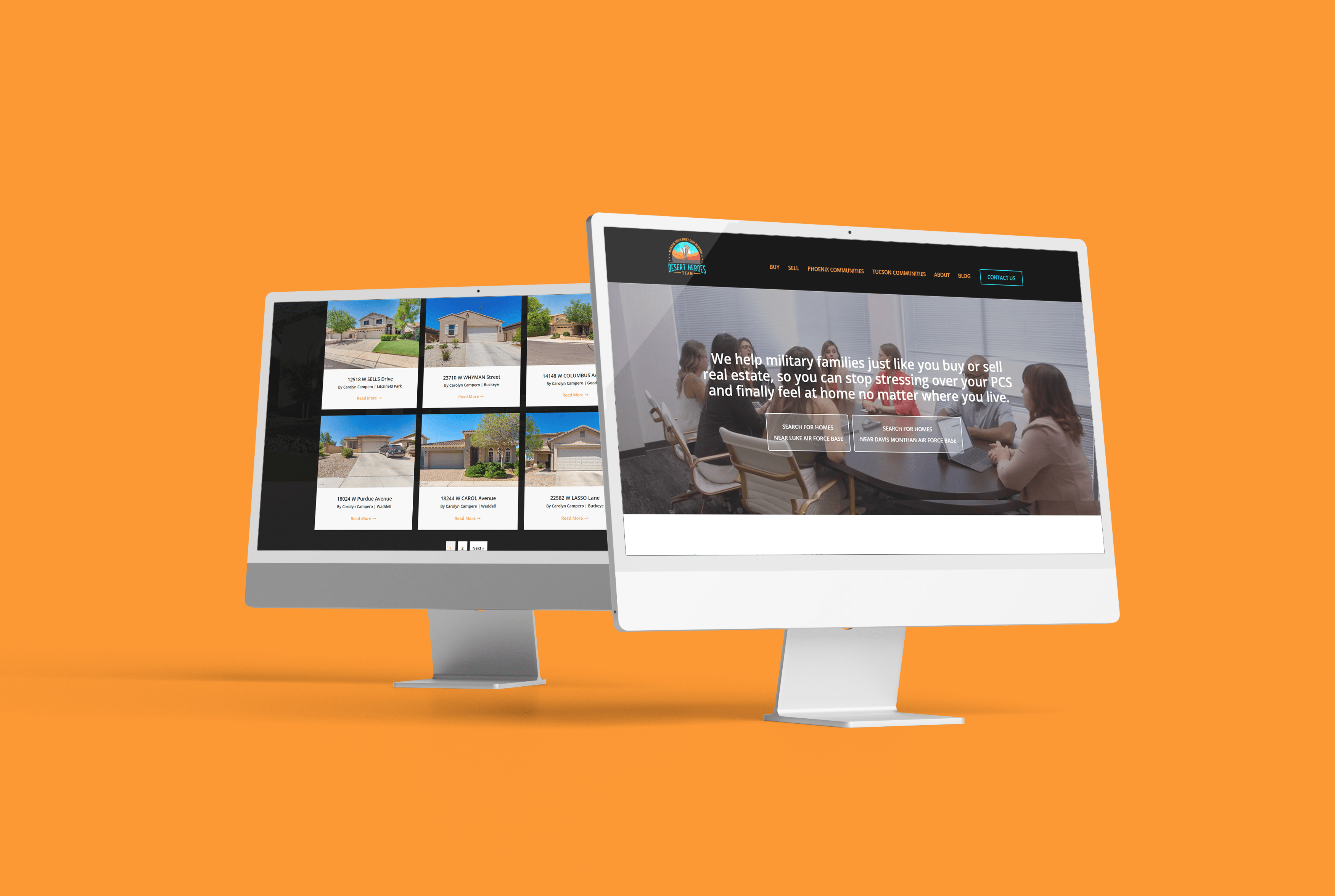 The old Desert Heroes Team website was very reliant on stock content and design from a real estate marketing company and didn't allow for the team to really stand out. We partnered with their existing developer to vastly improve the user experience, update media, and include content that was unique to their brand visuals and message.
We worked with the team to create social media content across multiple platforms and establish a standard for how their expanding team could help contribute content to the corporate pages.