We Make Incredible
Jessica Fritz is the Founder of J-Cor Architecture based in Phoenix. She noticed that there was a massive void in the custom home builder's space as it lacked great networking opportunities. The existing membership communities focused on legislation, the economy, and largely centered on production home building professionals. Jessica really wanted to find a place where she could meet others who were building custom homes, learn about new products from vendors, and see what trends her customers would be anticipating. No such place existed, until now.
Custom Home Connections is a networking community that brings together professionals working in the custom home industry, offering personal and professional development as well as access to the latest innovations in custom home design.
They shed light on the professionals who turn an idea into a home.
We worked with Jessica to fully develop the unique brand identity of Custom Home Connections including her unique positioning, ideal client avatars, vision, and more! We helped her establish a foundational brand strategy and visual identity design that will help her grow her membership community here in Arizona and expand into more chapters in the future.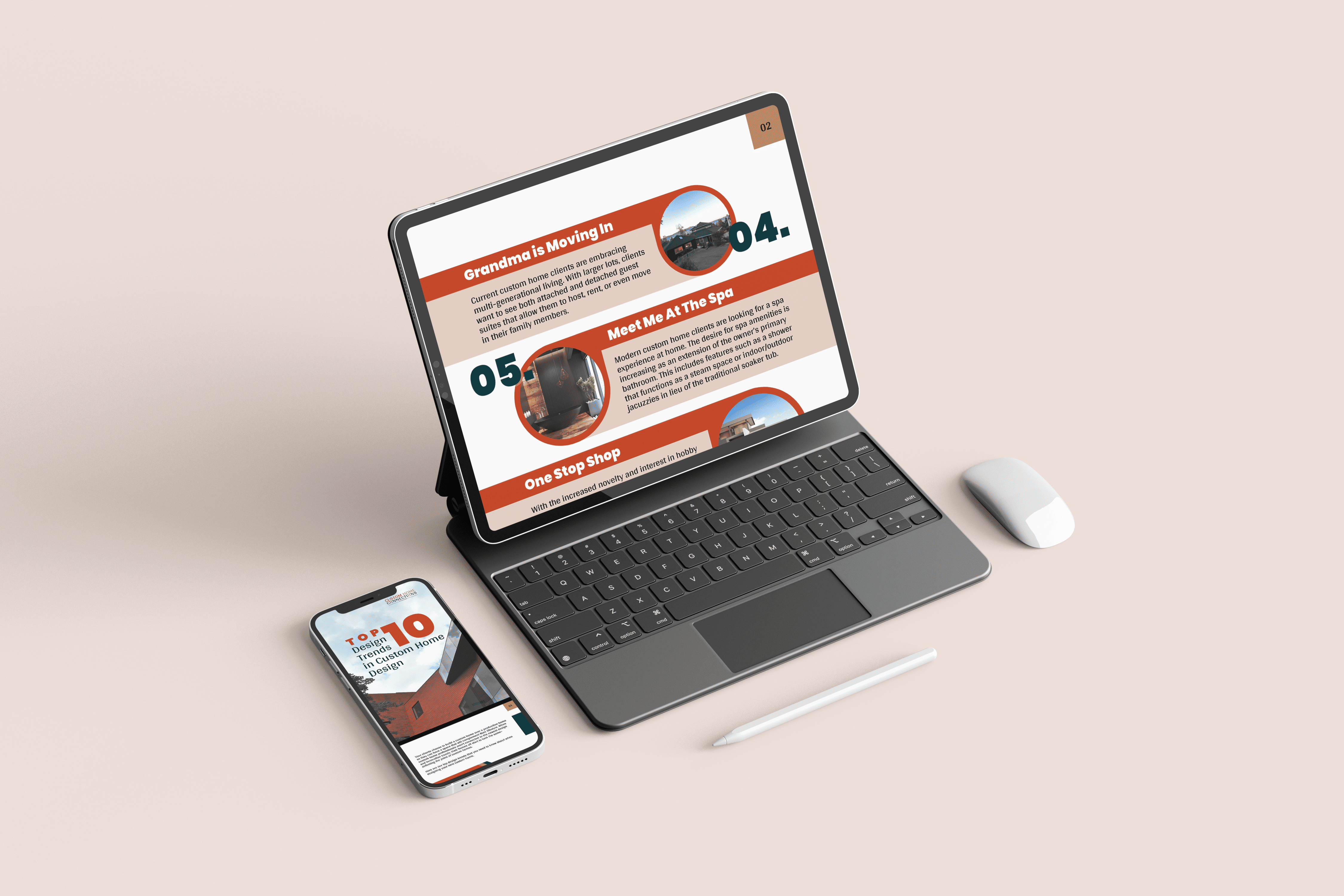 We worked with Jessica to research, write, design, and automate her lead magnet PDF so she can begin collecting email addresses in advance of any events.
We created a branded home page/ landing page for Custom Home Connections. This is the perfect launch site for her to share with her colleagues, communicate what makes Custom Home Connections different, and collect email addresses. The site is fully built out to expand once she's ready to launch memberships and community events.